Cloudwatchers
Goal: $200
Raised: $150
75% of Goal Reached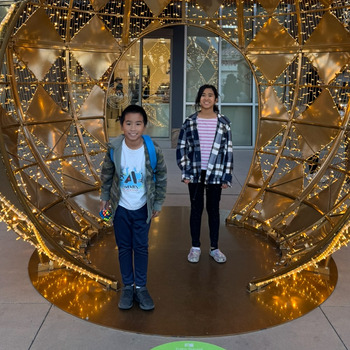 Our Story
This is the 4th consecutive year for Henry and Auggie's participation in the A-Games. This year both will be participants in the obstacle course and scooter races. The boys are looking forward to practice dates and the big event on April 25th. The A-Games is very important to our family...besides the fun and acceptance the boys feel as participants and we as parents feel. Our family has received much support,love, and resources from Families For Effective Autism Treatment(FEAT). For the past 4 years we have attended FEAT events and recently started attending the Parent's and Dad's Groups. FEAT has given us so many resources and has helped us become more educated about our Autistic sons, cope with the demands and acceptance of having a family with special needs, given us a multitude of resources, and given us many opportunities to have fun with our children in an Autism acceptable, safe, and comfortable environment. Please make a donation today for The Cloudwatchers but also for an amazing Non-Profit that has made such an impact and helped so many families, including ours. Thank you! David, Ginny, Henry, Auggie, and Milo Hines Background...The "A Games" is similar to the well-known "X Games," but for children on the autism spectrum. Participants will have the opportunity to participate in two of eight events. Festivities will include a DJ, music, silent auction, kid zone (bounce houses, dunk tank, face painter, balloon artists) food, award ceremony and much more! The events are open to all children on the autism spectrum between the ages of 3-17. This event is for any kid on the autism spectrum no matter the degree of disability! They will have spotters, coaches and volunteers to help and assist those kids needing extra support! Kids will pick 2 events which will be modified for each child's individual abilities ensuring participation is appropriate for all those on the spectrum.
Donations and Comments
Mike, Danielle, Ben and Ollie
$50 Donation
Rick and Colleen McGuire
$50 Donation
Good luck to our boys, Henry and Auggie
Uncle Mick and Aunt Kristy
$50 Donation
Good luck guys!
Show All Teams
Is this your team page? You can edit it here.